A single image from such situations as vote canvassing, campaign events, and polling stations which features only the voters — be they undecided, true believers, swing staters or the like. Entries in this category cannot depict the candidates themselves, even in what might be considered supporting roles.
First Place
Jewel Samad, Agence France-Presse
Supporter:
A supporter cries as she listens to US President Barack Obama speaking at a campaign event at the University of Illinois at Chicago in Chicago, Illinois, on January 11, 2012.
Second Place
Day To Vote:
Voters left the Stillwater Township Hall after casting their ballots on election day. The picturesque Stillwater Township Hall was just one of the polling places in Minnesota where voters cast ballots for local and national candidates, and on the questions of two Constitutional amendments. Among the races on this year's ballot was that for President of the United States.
Third Place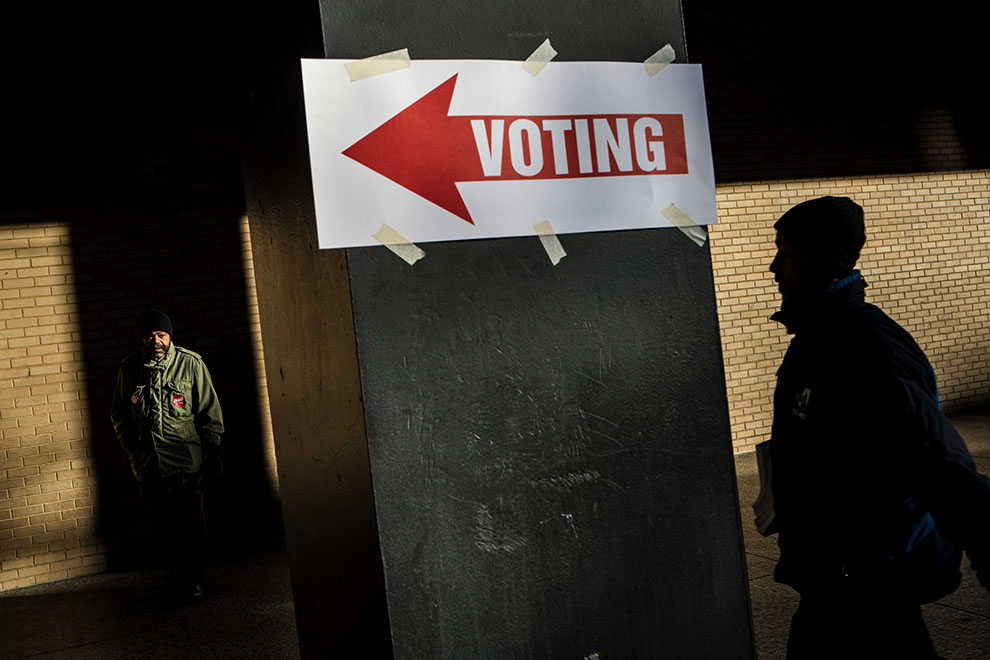 Brendan Hoffman, PRIME Collective for Getty Images
Voting:
People walk past a polling station at the Martin Luther King, Jr. Memorial Library on election day on Tuesday, November 6, 2012 in Washington, DC.
Award of Excellence
John Tully, Concord Monitor
Campaign Headquarters:
Supporters and volunteers line up outside a crowded Republican headquarters in Nashua, New Hampshire just days before the election.
Award of Excellence
Chip Somodevilla, Getty Images
I Voted:
With tears streaming down her face, a woman records U.S. President Barack Obama as he addresses a campaign rally on the campus of the College of Southern Nevada November 1, 2012 in North Las Vegas, Nevada. With five days remaining in the presidential campaign, Obama travels today to Wisconsin, Colorado and Nevada after spending the last four days leading the federal government's response to Superstorm Sandy.
Award of Excellence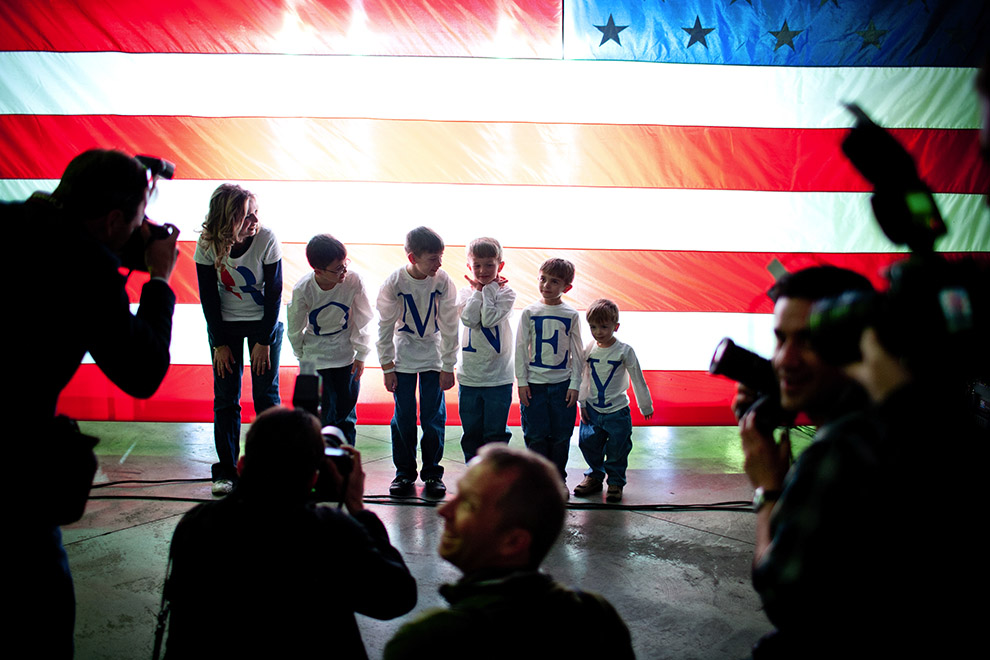 Max Whittaker, freelance for the New York Times
Photographer Bait:
Photographers flock to photograph the Fisher family at a campaign rally for GOP presidential candidate Mitt Romney in Elko, Nevada, February 3, 20112.