A picture that exploits the graphic or aesthetic qualities of the subject with emphasis on composition.
First Place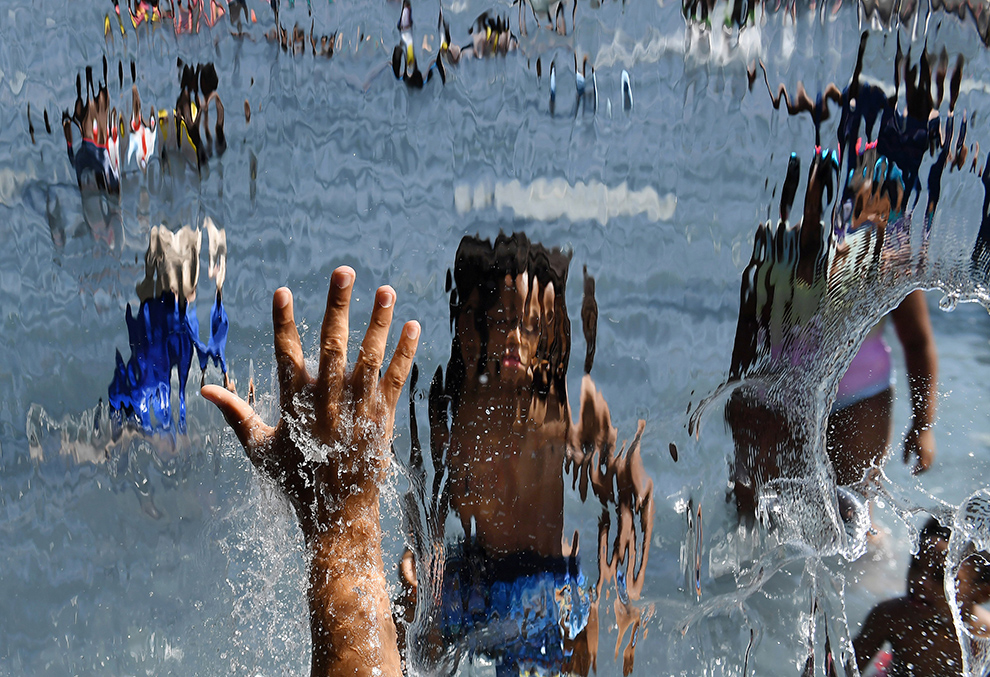 Matt McClain, The Washington Post
Waterfall:
People cool off around a waterfall feature at the Yards Park on Sunday June 23, 2019 in Washington.
Second Place
Patrick Smith, Getty Images
Peace To Us:
A fan holds up the peace symbol with their hand as they hold an American flag before the Philadelphia Eagles play against the Washington Redskins at FedExField on Dec. 15, 2019 in Landover, Md.
Third Place
Sarah L. Voisin, The Washington Post
Under a Volcano:
An elderly farmer makes his way on foot up the mountain to his plot of land as the volcano looms above him on Sept. 25, 2019 in Quince de Octubre La Trinidad, Guatemala. The indigenous community is once again displaced. There has been a surge in migration to the United States in La Trinidad after the June 3, 2018 eruption of the Volcán de Fuego, killing hundreds of people in minutes and rendering many villages uninhabitable, including La Trinidad.
Award of Excellence
Ricky Carioti, The Washington Post
Snow Playground:
An aerial view of a snow-covered play set in a park on Jan. 13, 2019 in Myersville, Md.