Innovative Storytelling by Zoeann Murphy
November 5, 2017 @ 11:00 am

-

1:00 pm
The White House News Photographers Association® and the Lightscape Foundation at the World Press Photo Exhibition are pleased to co-host a presentation on innovative video storytelling by Washington Post video journalist Zoeann Murphy. The Washington Post won awards in both the WHNPA and WPP contests this year for their project "Raising Barriers: A New Age of Walls." Murphy will discuss her approach to storytelling with that project and others on Sunday, Nov. 5 at 11am at Dupont Underground.
Tickets are required for this event. Click here to purchase
WHNPA Members: $10
Students & Seniors: $5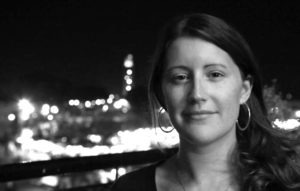 ---
Zoeann Murphy is an awardwinning video journalist at The Washington Post. She reports largely on refugees, migration, and environmental crisis. She's worked on projects with Tibetan refugees in northern India, Burmese refugees in Thailand, and Syrian refugees in Turkey. Last year, she covered the protests at Standing Rock, the Flint Water Crisis, and worked on A New Age of Walls, a project that examined the global phenomenon of border barriers rising around the world. In addition to her work as a visual journalist, she also teaches photography workshops for refugees and immigrants to provide communities with the tools and opportunities to share their own stories in their own images. Zoeann Murphy holds a Bachelor of Fine Arts in Photography from SUNY Purchase school of Art + Design and a Masters in New Media Photojournalism from the Corcoran College of Art + Design.

This event is part of FotoWeekDC. More information can be found here.