Portrait/Personality
view gallery
First Place -
T.J. Kirkpatrick, Freelance for The New York Post
Second Place -
Gabriella Demczuk, Freelance for The New York Times
Third Place -
Jahi Chikwendiu, The Washington Post
Award of Excellence -
André Chung, Freelance for The Washington Post
Award of Excellence -
André Chung, Freelance for Politico
Award of Excellence -
John Boal, Freelance for The Boston Globe
Award of Excellence -
Jahi Chikwendiu, The Washington Post
Pictorial
view gallery
First Place -
Matt McClain, The Washington Post
Second Place -
Stephen Voss, Freelance
Third Place -
Jim Lo Scalzo , European Pressphoto Agency
Award of Excellence -
Jabin Botsford, The Washington Post
Award of Excellence -
Andrew Harnik, The Associated Press
Award of Excellence -
Chip Somodevilla, Getty Images
Feature
view gallery
First Place -
Win McNamee, Getty Images
Second Place -
Stephen Voss, Freelance
Third Place -
Sarah L. Voisin, The Washington Post
Award of Excellence -
Jim Watson, Agence France-Presse
Award of Excellence -
Katherine Frey, The Washington Post
Award of Excellence -
Matt McClain, The Washington Post
Sports Action
view gallery
First Place -
Patrick Smith, Getty Images
Second Place -
Doug Kapustin, Freelance for The Washington Post
Third Place -
Ricky Carioti, The Washington Post
Award of Excellence -
Patrick Smith, Getty Images
Award of Excellence -
John McDonnell, The Washington Post
Award of Excellence -
Patrick Smith, Getty Images
Sports Feature/Reaction
view gallery
First Place -
Patrick Smith, Getty Images
Second Place -
Patrick Smith, Getty Images
Third Place -
Patrick Smith, Getty Images
Award of Excellence -
Patrick Smith, Getty Images
Award of Excellence -
Patrick Smith, Getty Images
Award of Excellence -
Brendan Smialowski, Agence France-Presse
Award of Excellence -
Mark Goldman, Freelance for ICON Sportswire
Award of Excellence -
Pete Marovich, Freelance for European Pressphoto Agency
Presidential
view gallery
First Place -
Al Drago, Freelance for The New York Times
Second Place -
Carlos Barria, Reuters
Third Place -
Doug Mills, The New York Times
Award of Excellence -
Jonathan Ernst, Reuters
Award of Excellence -
Kevin Dietsch, United Press International
Award of Excellence -
Andrew Harnik, The Associated Press
Award of Excellence -
Doug Mills, The New York Times
Award of Excellence -
Doug Mills, The New York Times
On Capitol Hill
view gallery
First Place -
Matt McClain, The Washington Post
Second Place -
Chip Somodevilla, Getty Images
Third Place -
Aaron P. Bernstein, Freelance
Award of Excellence -
J. Scott Applewhite, The Associated Press
Award of Excellence -
Jim Watson, Agence France-Presse
Award of Excellence -
Pablo Martinez Monsivais, The Associated Press
Award of Excellence -
Jim Bourg, Reuters
Award of Excellence -
Tom Williams, CQ Roll Call
Insider's Washington
view gallery
First Place -
Kevin Dietsch, United Press International
Second Place -
T.J. Kirkpatrick, Freelance for The Wall Street Journal
Third Place -
Al Drago, The New York Times
Award of Excellence -
Jim Watson, Agence France-Presse
Award of Excellence -
Kevin Dietsch, United Press International
Award of Excellence -
Chip Somodevilla, Getty Images
Award of Excellence -
Melina Mara, The Washington Post
Award of Excellence -
Jacquelyn Martin, The Associated Press
Award of Excellence -
Andrew Harnik, The Associated Press
Domestic News
view gallery
First Place -
Win McNamee, Getty Images
Second Place -
Brendan Smialowski, Agence France-Presse
Third Place -
Matt McClain, The Washington Post
Award of Excellence -
Jabin Botsford, The Washington Post
Award of Excellence -
Win McNamee, Getty Images
Award of Excellence -
Jabin Botsford, The Washington Post
Award of Excellence -
Chip Somodevilla, Getty Images
Award of Excellence -
M. Scott Mahaskey, Politico
International News
view gallery
First Place -
Cheryl Diaz Meyer, Freelance
Second Place -
Cheryl Diaz Meyer, Freelance
Third Place -
Cheryl Diaz Meyer, Freelance
Award of Excellence -
Cheryl Diaz Meyer, Freelance
Award of Excellence -
Cheryl Diaz Meyer, Freelance
Picture Story/Politics
view gallery
First Place -
Melina Mara, The Washington Post
Second Place -
Stephen Voss, Politico
Third Place -
Brendan Smialowski, Agence France-Presse
Award of Excellence -
Melina Mara, The Washington Post
Award of Excellence -
Melina Mara, The Washington Post
Award of Excellence -
Doug Mills, The New York Times
Award of Excellence -
Evan Vucci, The Associated Press
Picture Story/Feature
view gallery
First Place -
Ricky Carioti, The Washington Post
Second Place -
Matt McClain, The Washington Post
Third Place -
Pete Marovich, Freelance for American Reportage
Award of Excellence -
André Chung, Freelance for ESPN
Award of Excellence -
Matt McClain, The Washington Post
Award of Excellence -
Matt McClain, The Washington Post
Picture Story/News
view gallery
First Place -
Carol Guzy, Freelance
Second Place -
Carol Guzy, Freelance
Third Place -
Carlos Barria, Reuters
Award of Excellence -
Jabin Botsford, The Washington Post
Award of Excellence -
Carlos Barria, Reuters
Award of Excellence -
Cheryl Diaz Meyer, Freelance
Picture Story/Sports
view gallery
First Place -
Patrick Smith, Getty Images
Second Place -
Matt McClain, The Washington Post
Third Place -
Jonathan Ernst, Reuters
Award of Excellence -
Jonathan Newton, The Washington Post
Award of Excellence -
Patrick Smith, Getty Images
Political Portfolio
view gallery
First Place -
Brendan Smialowski, Agence France-Presse
Second Place -
Melina Mara, The Washington Post
Third Place -
Win McNamee, Getty Images
Award of Excellence -
Chip Somodevilla, Getty Images
Award of Excellence -
Andrew Harnik, The Associated Press
Award of Excellence -
Jabin Botsford, The Washington Post
Award of Excellence -
Jim Watson, Agence France-Presse
Portfolio
view gallery
First Place -
Matt McClain, The Washington Post
Second Place -
Melina Mara, The Washington Post
Third Place -
Carlos Barria, Reuters
Award of Excellence -
Jabin Botsford, The Washington Post
Award of Excellence -
Brendan Smialowski, Agence France-Presse
Award of Excellence -
Win McNamee, Getty Images
Award of Excellence -
Chip Somodevilla, Getty Images
Top Honors
view gallery
Photographer of the Year -
Matt McClain, The Washington Post
Political Photo of the Year -
Jim Watson, Agence France-Presse
2018 Stills Contest Judges
Barry Arthur
Barry Arthur is a native of Little Rock, Ark. He attended the University of Arkansas at Fayetteville and the University of Arkansas at Little Rock.
Barry began his career in journalism in 1981 as a stringer with the Little Rock Bureau of the Associated Press. He later became a part-time employee of the bureau.
In 1982 he joined the Arkansas Democrat (now the Arkansas Democrat-Gazette) as a staff photographer. Barry was promoted to Chief Photographer in 1989 and Photo Editor in 1992. In 2002 he was named Assistant Managing Editor Photo/ Electronic Media supervising the daily operations of the photography department, editorial online staff and library staff. Today he continues to manage the photography staff and works on major online initiatives.
Barry has been a member of the Associated Press Media Editors since 2014, the Associated Press Photo Managers since 2006 and the National Press Photographers Association since 1982. He is a currently on the Associated Press Photo Managers Board of Directors. He previously served on the APPM Board of Directors from 2009-11. Barry also served as co-chair of the Associated Press Media Editors First Amendment Committee. Barry is also a member of an informal group of journalists and attorneys who address sports and media credentialing issues on behalf of APME, APPM NPPA, NAA, ASNE, RCFP, SPJ, News Media Coalition and other media outlets.
Barry has had the pleasure of managing a remarkable talented photo staff covering; presidential elections; the Oklahoma City bombing; the 9/11 attacks in New York; multiple deployments to Iraq; numerous hurricanes including Katrina; and a variety of natural disasters in his home state.
Barry and his wife Patsy live in Little Rock, Ark.
Jessica Rinaldi
Jessica Rinaldi is a staff photographer for The Boston Globe. In 2016 she was awarded the Pulitzer Prize in Feature Photography for The Life and Times of Strider Wolf and was also named a Pulitzer Finalist in the same category. Prior to joining The Boston Globe she spent ten years as a contract photographer for Reuters based in Boston, Dallas and New York City. She has a B.S. in Journalism from Boston University.
Rick Wilking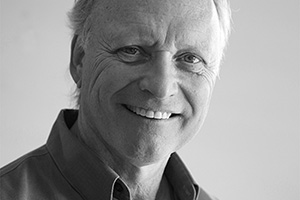 Rick Wilking is a 40 year veteran photojournalist and has covered news, sports and entertainment events in over 60 countries. He started his career in Denver, before becoming a staffer with Reuters covering Europe, the Middle East and Africa based in Zurich. He moved to Washington, D.C. as the first Reuters Senior Photographer in Washington, D.C. in the late 80's. A multiple WHNPA award winner, he has covered six U.S. presidents. Now freelance, he has contracts with the New York Times, Getty, Reuters and others. He is a published author (2016 memoir The Last Hummingbird) and is a FAA licensed UAV (Drone) pilot. You can see his work at www.rickwilking.com.