Photography Categories
Top Honors
Video Photographer of the Year -
Ben Martin, ITN CHANNEL 4 NEWS
Spot News
view gallery
First Place -
Martin Doane, WJLA-TV
Second Place -
Mark Davey, ITV News
Third Place -
Peter Murtaugh, BBC
Award of Excellence -
Ben Martin, ITN Channel 4 News
Award of Excellence -
John Harrington, Independent
General News
view gallery
First Place -
Ben Martin, ITN Channel 4 News
Second Place -
Andrew Smith, CNN
Third Place -
Niall Lenihan, Australian Broadcast Corporation
Award of Excellence -
Jeremy Moorhead and Cassie Spodak, CNN
Award of Excellence -
Brian Hopkins, WJLA-TV
Day Feature
view gallery
First Place -
Ben Martin, ITN Channel 4 News
Second Place -
Allen McGreevy, Swiss TV
Third Place -
Peter Murtaugh, BBC
Award of Excellence -
Martin Doane, WJLA-TV
Award of Excellence -
Jeremy Moorhead, CNN
News Feature
view gallery
First Place -
Ben Martin, ITN Channel 4 News
Second Place -
Andrew Smith, CNN
Third Place -
Peter Stolz, CGTN America
Award of Excellence -
Jeremy Moorhead, CNN
Award of Excellence -
Lance Ing, WRC-TV
Feature
view gallery
First Place -
Peter Murtaugh, BBC
Second Place -
John Anglim, CNN
Third Place -
Dan Criswell, CGTN America
Award of Excellence -
Ben Martin, ITN Channel 4 News
Award of Excellence -
Jeremy Moorhead, CNN
News Special Reports/Series
view gallery
First Place -
Eric Courtney, CGTN America
Second Place -
Colm O'Molloy, BBC
Third Place -
Lance Ing, WRC-TV
Magazine Feature
view gallery
First Place -
Niall Lenihan, Australian Broadcasting Corporation
Second Place -
McKenna Ewen, CNN
Third Place -
Peter Murtaugh, BBC
Award of Excellence -
Ben Martin, ITN Channel 4 News
Documentary
view gallery
First Place -
Colm O'Molloy, BBC
Second Place -
Mark Davey, ITV News
Sports
view gallery
First Place -
Peter Stolz, CGTN America
Second Place -
BJ Forte, WRC NBC4
Political/Campaign
view gallery
First Place -
Peter Murtaugh, BBC
Second Place -
Cassie Spodak, CNN
Third Place -
Jeremy Moorhead, CNN
Award of Excellence -
Peter Stolz, CGTN America
Award of Excellence -
Ben Martin, ITN Channel 4 News
White House/Presidential
view gallery
First Place -
Ben Martin, ITN Channel 4 News
Second Place -
Jeremy Moorhead, CNN
Third Place -
Peter Murtaugh, BBC
Award of Excellence -
McKenna Ewen, CNN
Lighting
view gallery
First Place -
Christopher Albert, Independent
Second Place -
Eric Courtney, CGTN America
Third Place -
Kuba Wuls, CGTN America
Network
view gallery
First Place -
Peter Stolz, CGTN America
Second Place -
Jeremy Moorhead, CNN
Third Place -
Maxine Collins, BBC
Award of Excellence -
Ben Martin, ITN Channel 4 News
Award of Excellence -
Andrew Smith, CNN
Audio
view gallery
First Place -
Mark Davey, ITV News
Second Place -
Brian Hopkins, WJLA-TV
Third Place -
Jeremy Moorhead, CNN
Conflict/Disaster Coverage
view gallery
First Place -
John Harrington, Independent
Second Place -
Niall Lenihan, Australian Broadcasting Corporation
Third Place -
Kuba Wuls, CGTN
Raw Footage
view gallery
First Place -
Niall Lenihan, Australian Broadcasting Corporation
Second Place -
Kuba Wuls, CGTN
Third Place -
BJ Forte, WRC NBC4
Award of Excellence -
Doug Wilkes, WTTG
Editing Categories
Top Honors
Video Editor of the Year -
McKenna Ewen, CNN
Spot News
view gallery
First Place -
Chris Shlemon, ITN Channel 4 News
Second Place -
Peter Murtaugh, BBC
Third Place -
Michael Judge, NBC News
Award of Excellence -
Tyler Sloan and Nicholas Deines, CNN
General News
view gallery
First Place -
Andrew Smith, CNN
Second Place -
McKenna Ewen, CNN
Third Place -
Ambrose Vurnis, WRC-TV
Award of Excellence -
Peter Murtaugh, BBC
Award of Excellence -
Michael Judge, NBC News
Day Feature
view gallery
First Place -
McKenna Ewen, CNN
Second Place -
Chris Shlemon, ITN
Third Place -
Nicholas Deines, CNN
Award of Excellence -
Michael Judge, NBC News
News Feature
view gallery
First Place -
Chris Shlemon, ITN Channel 4 News
Second Place -
McKenna Ewen, CNN
Third Place -
Peter Murtaugh, BBC
Award of Excellence -
Mark Davey, ITV News
Award of Excellence -
Stuart Cohen, PBS Newshour
Editing Short Form
view gallery
First Place -
Colm O'Molloy, BBC
Second Place -
Marc Allard, Independent
Third Place -
McKenna Ewen, CNN
Award of Excellence -
Andrew Smith, CNN
Award of Excellence -
Christine Lien, CNN
Editing Long Form
view gallery
First Place -
Marc Allard, Independent
Second Place -
Peter Murtaugh, BBC
Third Place -
Stuart Cohen, PBS Newshour
Magazine Feature
view gallery
First Place -
McKenna Ewen, CNN
Second Place -
Kamran Taherimoghaddam, CGTN America
Third Place -
Peter Murtaugh, BBC
Documentary
view gallery
First Place -
Colm O'Molloy, BBC
Second Place -
Adam Blair, ITN Channel 4 News
Sports
view gallery
First Place -
Peter Stolz, CGTN America
Second Place -
David Carter, WRC-TV
Third Place -
Marc Allard, Independent
Political/Campaign
view gallery
First Place -
Chris Shlemon, ITN Channel 4 News
Second Place -
Andrew Smith, CNN
Third Place -
McKenna Ewen, CNN
White House/Presidential
view gallery
First Place -
McKenna Ewen, CNN
Second Place -
Chris Shlemon, ITN Channel 4 News
Third Place -
Peter Murtaugh, BBC
Audio
view gallery
First Place -
Chris Shlemon, ITN News Channel 4
Second Place -
McKenna Ewen, CNN
Third Place -
Stuart Cohen, WETA-TV
Award of Excellence -
Mark Davey, ITV News
Promotional
view gallery
First Place -
Stuart Cohen, PBS Newshour
Inaugural
view gallery
First Place -
Peter Murtaugh, BBC
Second Place -
Joann Sierra, Independent
2021 Video Photography Judges
Jerry Ricciotti
Jerry Ricciotti is a director, cinematographer and photojournalist based in Salt Lake City. He has spent the last decade telling underreported stories from across the globe for HBO, CBS, Vice, NBC, and more. As a cinematographer and director, Jerry has reported from the frontlines of conflict zones around the world, sailed to Antarctica more than once, and traveled deep into rainforests and both poles to see the frontiers of science and climate research. Previously, Jerry was a senior Director of Photography for VICE on HBO, where he scaled empty high-rises in China's Ghost Towns, slept alongside Yemeni fighters in their civil war, and traveled to North Korea with Dennis Rodman. His work has been recognized with an Emmy for Best International Series, Emmy nomination for Cinematography, multiple Webby Awards, GLAAD awards, and speaking appearances in academic and professional settings.
Spencer Chumbley
Spencer Chumbley is a freelance cinematographer working exclusively in news and documentary production. He has extensive experience as a director of photography of long-form current affairs and documentary programs. Clients include ABC News, VICE on HBO, Al Jazeera, Fusion, The New York Times, Travel Channel, Investigation Discovery and others.
Tawanda Scott Sambou
Tawanda Scott Sambou is an award-winning producer, Director of Photography and experienced leader for CNN's Digital Video team. Her expertise is focused on content creation that starts conversations and evokes emotion.
Based in New York City, Tawanda is a video production master – from conception to execution, she pitches, shoots, writes and edits content that has reached millions of people around the world. With a breadth of experience, she has created a unique career path for herself working as a photojournalist during the early years of her career to now a lead digital video producer. Tawanda has traveled across the country and around the world to cover major news stories, featured content and documentaries. Some of the biggest news stories in recent history include Hurricane Katrina, the earthquake in Haiti and the Boston Bombing. Most recently, she was the lead producer and director of photography for CNN's groundbreaking project, "The First Time I Realized I was Black." She is the recipient of multiple awards including a Peabody, News and Documentary Emmy Awards, NABJ Salute to Excellence Award, NPPA Awards and an Eppy Award as Finalist for Best Investigative/Enterprise Video with more than 1 million unique monthly visitors. Tawanda grew up in Macon, Ga. and started her career at WMAZ as a photojournalist in her hometown station. In 1999, she moved across the country to Las Vegas, NV. to join the KVBC photojournalist team. In 2004, she joined CNN as a photojournalist. When she's not on the storytelling grind, Tawanda enjoys traveling and spending time with her family. She also has a passion for giving back and is a member of the junior board for Oliver Scholars, a non-profit organization based in New York City which prepares high-achieving Black and Latino students from underserved communities, for success at top independent schools and prestigious colleges.
2021 Video Editing Judges
Anne Checler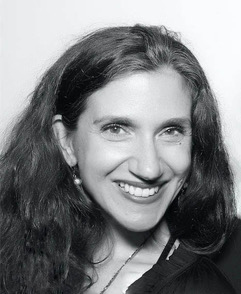 Anne Checler is an award-winning documentary editor with over 15 years of experience in long and short-form documentaries, television and web series which have covered a wide range of topics from French Resistance fighters during WWII to slave labor in Brazil and voters' rights in the U.S. Her work has been featured on PBS (Independent Lens and American Experience,) NBC, France 2, TV Globo, the New York Times, The New Yorker, HuffPost/Highline, Quartz, ProPublica, the Human Rights Watch Film Festival, DocNYC, and various other international film festivals. Her work can be seen at annechecler.com. In addition to her editing work, she has recently produced "The Stand", a podcast about political activism (thestandstories.com).

Geoffrey O'Brien
Geoffrey O'Brien has cut everything from news and documentaries, to comedies and drama, to competitions and unscripted for over twenty years. He has been a major creative contributor and editor for some of cable television's stand-out and highest-rated series, including Ride with Norman Reedus, James Cameron's Story of Science Fiction, The New York Times Presents, and America Revealed. He also worked on several award-winning feature documentaries including, Note By Note: The Making of Steinway L1037, It Started As Joke, and Brick By Brick, a documentary that chronicles the segregation in the Yonkers public school system. Most recently, Mr. O'Brien won an Emmy for Best News Editing for his work on the Fx/Hulu series, The Weekly. When he's not in a dark room attempting to answer questions like "how many frames is considered a beat?" [read: 12], Geoff is at home with his wife and three young boys. Most likely, there's a glass of Bulleit nearby.
Tim McLaughlin
Tim McLaughlin is an Emmy-nominated editor, producer, and educator at the award-winning production studio, GoodFight Media. He has been recognized nationally by the Emmy Awards, Vimeo's Staff Picks, World Press, the NAACP, the Webby Awards, Pictures of the Year International, and the National Press Photographers Association, amongst others. Tim spent 9 years as a lead editor and producer at the Emmy-award winning studio MediaStorm, where he produced and edited over 50 films and videos. Tim edited and produced MediaStorm's first feature film, The Long Night, as well as its first prime-time television broadcast, The War Comes Home: Soledad O'Brien Reports, on CNN. Tim's clients have included the National Geographic Channel, the WSJ. Magazine, Starfish Media Group, the United Nations Foundation, Save the Children, Starbucks, MAG America, the International Center of Photography, Ripple Effect Images and the Alexia Foundation. Tim is a passionate educator. At the Maine Media Workshop, he developed and taught a curriculum for the school's first-ever documentary focused multimedia program. He has also taught dozens of workshops, helped develop and produce MediaStorm's online training program, as well as its first educational e-book. Originally from Louisville KY., Tim earned his Masters of Fine Arts at the University of Florida's School of Art and Art History, as well as a Bachelors in History from Centre College. He lives in Portland, ME with his wife Britt, daughter Matilda, and son Fox.